BAND & BIO
---
When you watch the members of Hot Rod Hullabaloo perform on stage, it's easy to see that they love their work. Their ease with the audience and each other is the result of countless gigs in venues that ranged from small, dimly lit roadhouses to large outdoor grandstands. Over the past ten years, they have quietly gained the reputation as one of Canada's top rockabilly bands, bringing their mix of old standard's and new interpretations to stages across Western Canada.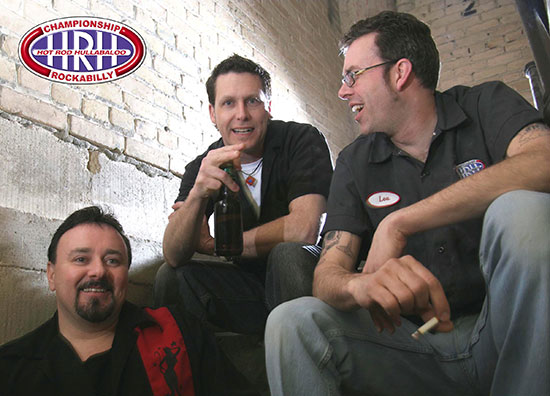 Their first album "Filthy Groove" contained a mix of originals drawn from the band's live show and received strong reviews from across the country, including a rave review in the US counterculture magazine "Old Skool Rodz". The first single "Street Racin' Man" was selected for inclusion on a national compilation of the best rockabilly bands from across Canada. In April, 2008, the band received an invitation to perform at "Viva Las Vegas", the largest rockabilly festival in North America. As one of only two Canadian bands to receive this opportunity, the guys leapt at the prospect of this high profile show, and delivered a stellar performance. With a sound steeped in traditional rockabilly and sprinkled with a healthy dose of subtle humour in their lyics, Hot Rod Hullabaloo has managed to create a unique brand of roots-driven music that engages their audience. It is this strong reaction to the first album which has motivated the band to work towards their second album, with recording sessions anticipated in the summer.
Rev it up and go see Hot Rod Hullabaloo!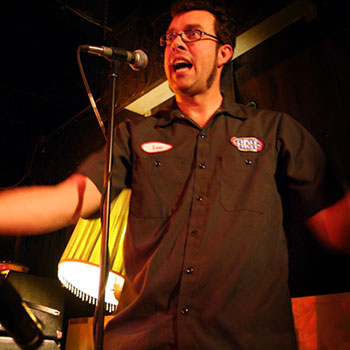 Lou
Junior Lou Fontaine
Drums and vocals
Driving Fast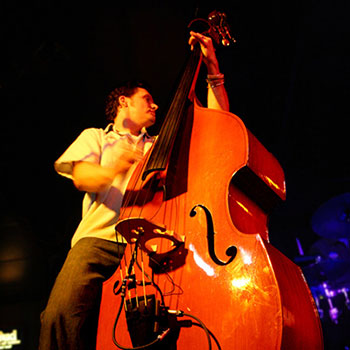 Cam
The Cammer Ewart
Upright bass and vocals
Bigger Bass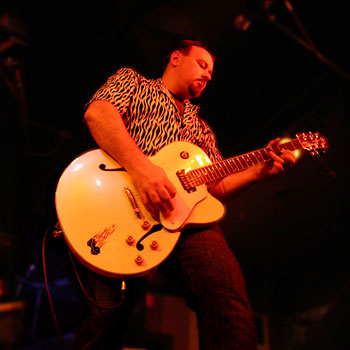 Monty
Monty P. Marshall
Guitars and vocals
Welding